The new era of Cyprus Digital Marketing
The evolution of Cyprus adverting demands a turn on online campaigns and, more specifically, in digital marketing.
The world is not as it used to be, and the need to attract the right audience without wasting a fortune of your budget is a necessity. The need to track your investment's ROI accurately and see how many leads and conversations resulted from it is now the norm.
That new requirements are now omnipresent mostly because of the evolution of the field that is known as digital marketing
Digital Marketing is here
Traditional marketing is now redundant in the sense that you can rarely understand how well your campaigns performed if several of them are running at the same time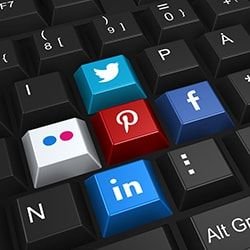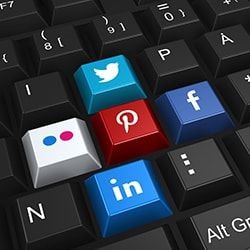 That is, the best marketers of today are the ones who know how to utilize digital marketing strategies to their finest.
How needs to use marketing strategies
Several types of companies require digital marketing services. However, most people are not aware that this new industry is exceptional also for personal branding.
Private accounts
Private accounts or usually known as personal brands, are practically the use of one's own reputation and name as a business itself.
That is a very effective approach for industry leaders, innovators, influencers, coaches, and other authoritative figures that want to expand their message.
Business accounts
Businesses across the world have a great interest in enhancing their brand image via several online mediums. 
Not only higher organic traffic is generated as a direct result, but most importantly, a more engaged and excited audience of brand ambassadors is a key driving force for generating sales.
Expected Advertising Results
One of the basic benefits of online marketing is that there's a measurable analysis of the effects of each effort done to reach new, existing, or potential customers. 
The ability to analyze and focus any of the marketing approaches across all major social media channels can be a great tool that allows for optimization.
Optimizing Engagement and Performance
Social media marketing and digital marketing optimization is the key to increasing the effectiveness of any given marketing campaign
Seeing which methods of direct or indirect approach work can help you choose where to focus your efforts. Is it going to be via direct messaging, chatbots, email, or phone calls? 
Targeting can be optimized too. Which people should you target? Which niche? What are their specific characteristics? And how to appeal to that audience?
Another major point is the relevant offer. How to craft a tempting product mix? How to pitch for it across all major sales channels? What exact wording to use? What types of graphics?
The previously mentioned are only a small sample of the thousands of considerations a digital marketer needs to have in mind when crafting an online marketing strategy.
Nonetheless, the necessity for it is more than granted.  This can be confirmed from several aggregated online sources such as this Wikipedia articles for digital marketing. 
Conclusions
As an online marketeer, you have to choose your approach and strategies carefully. Many ways are here to lead you to the end results. Experiment with all of them and optimize according to your results.
If you want to find more content related to this topic, please have a look at our Social Media Marketing guide.